Petrinja, May 6, 2021
Responding to the request of the Mayor of Petrinja, Mr. Darinko Dumbović, for assistance in equipping the modular settlement "Sajmište" in Petrinja, a settlement intended for residents who were left without their homes in the earthquakes 28. and 29.12.2020. Today we donated 57 VIVAX air conditioners.
With this donation, we ensured the equipping of all container units at "Sajmište" before the onset of heat so characteristically for late spring and summer.
Along with each of the 57 units of VIVAX air conditioners, we donated all the material needed for the installation of air conditioners: from iron brackets to all the necessary pipes and accessories.
Through this donation, we wish to enable the families and residents of "Sajmište" to have as pleasant a stay as possible in the replacement apartments with the sincere hope that all of them will return to their homes as soon as possible.
The donation was received in front of the town of Petrinja by Mr. Darinko Dumbović, Mayor.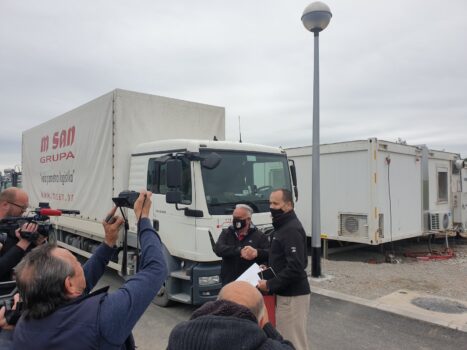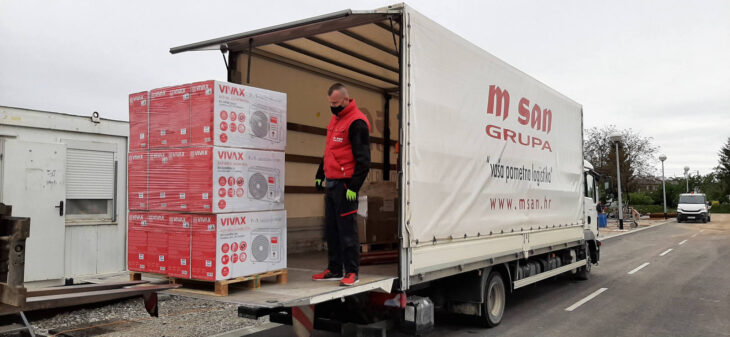 After the donation of the VIVAX air conditioner to the city of Petrinja, we handed over the second today's donation intended for the City Society of the Red Cross in Petrinja.
In cooperation with the American company CyberPower, we donated 288 pieces of power extension cables with five or six sockets and pre-voltage protection.
The goal of this donation is to provide families from the affected areas with an easy and safe way to plug in and charge their electrical appliances.
We are aware that nowadays of digital communications and education and teleworking, easy access to a source of electricity is a blessing in itself, except in situations when you do not have it insured and when it becomes a necessity.
Guided by this idea, we agreed with colleagues from CyberPower the realization of this donation as well.
We sincerely believe that both of today will benefit the residents of Petrinja and surrounding places.